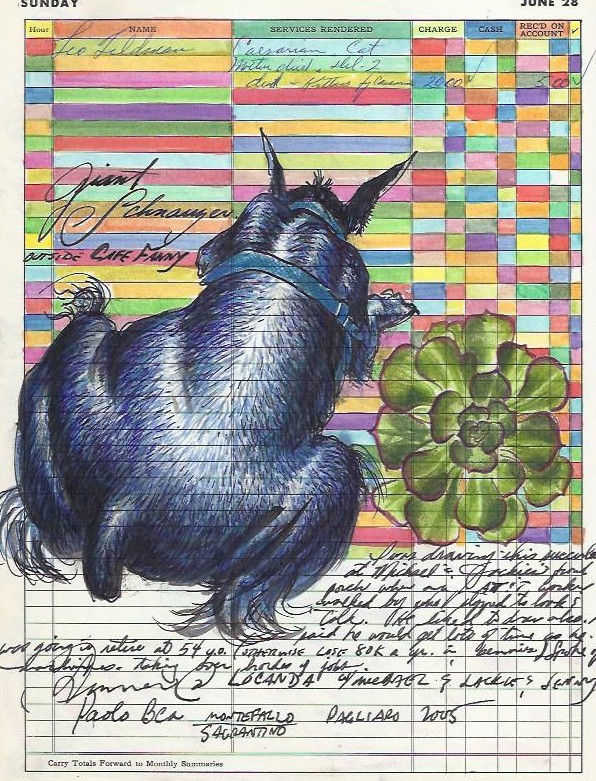 Big Dog, Fanny Cafe, Berkeley,
Don Colley
I love Don Colley's work, mostly because it is so unabashedly disturbing, but this picture I thought was just lovely. It captures sitting outside in California, the terra cotta radiating the warmth of the sun.
Colley is a wonderful sketcher, capturing faces, profiles, scenes in various stages of unaware. That his sketchbook is usually a found ledger adds to the spontaneous feel.

Check out his website: http://buttnekkiddoodles.com/ .